About Our Enterprise
With an aim to secure the Top Position in the global marketplace, we, Dalieco Limited, are working hard since 2009. Our focus has always been on the top spot of the market, to surpass our competitors, we have been working in compliance with the industrial standards. Our company focuses on maintaining the quality of our offered Textile Wastes, Clips and Rags. These are carefully produced in our spacious infrastructural unit which is equipped with all the necessary amenities essential to the production of our range.
The experts approved Textile Fabric, Cotton Fabric, Stripe Jersey Fabric, Textile Fabric Wastes, Vietnam Colors Polyester Popcorn and Polyester Wastes, Vietnam Polyester Staple Fiber Wastes, etc., are appreciated worldwide. Further, our premium quality Plain Cotton Clips and Rags, Woven Cotton Clips and Rags, Wool Clips And Rags etc., have also been a major attribute to the success of our company. As a manufacturer and exporter, we make sure that each and every product is carefully quality tested and packed prior to their dispatch from our unit.
Caring for Clients Since 2009
Since a decade, we have been working for the profit of our global clientele. Meeting all of their expectations, we have attained a special position on their preference list. They choose us over and over again for our impressive ability to deliver top quality items within the promised time frame. The prompt deliveries that we make are only one of the reasons to our growing popularity among clients. We manage to provide high gratification to clients through our:
Ethical business policies
Transparent business dealings
24*7 customer support, etc.
Our Future Goal
The goal that we have set for ourselves is to become a Favorite Choice of our clients in the global marketplace. Not just the top position in the domain, we also want to earn the top position in our clients hearts. That is the goal we are aiming to accomplish. In the future years, we plan to improve our trading ways even more along with our range comprising Textile Fabric Wastes, Plain Cotton Clips and Rags, etc. This way, we are hoping to provide maximum customers satisfaction to our patrons.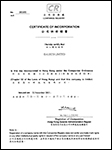 Read More